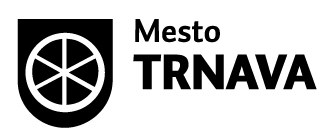 Arboria Bike is a project of the City of Trnava in cooperation with the Lucron company, which is constructing a neighbourhood called Arboria. The aim of Arboria Bike is to motivate public to use this traditional yet modern means of transport.
Bikes are not only ecological, they are also practical in the city and allow riders faster transport from one point to another without the fear of traffic jams or parking problems. What's more, Arboria Bike shared bikes are equipped with electric drive, making their journey even faster and easier.
The Lucron company granted 50 electric bikes to the City of Trnava for short-term transport within the town. In September 2018, a trial run of the bikesharing system was launched. Hundreds of participants tested the borrowed bikes and helped to prepare the system for a real operation.
Since 1st March 2019, Trnava bikesharing has been accessible by every person over 18 who has registered at the First Contact office at the City Office in Trnava or online.
At the end of April 2019, another 30 new electric bikes were added to the fleet. These were bought using the financial means of the municipality and are marked by the City of Trnava logo.
Partneri